Dr. Brad Richtsmeier and Dr.Mindy Richtsmeier
Our Mission
When you're here, you're family! We treat each of our patients as if they are one of our own. Our team is eager to bring comfort, satisfaction, and even some fun to to each dental visit!
Our objective is always a healthy and beautiful smile, along with a great understanding of how to maintain it. Education catered to each patient's unique needs is at the core of everything we do.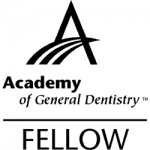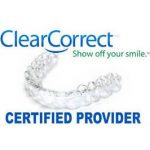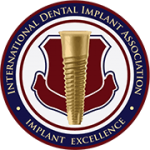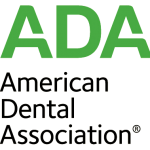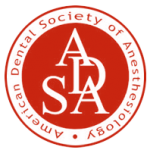 Why Choose Apex Dental?
Relaxation Dentistry

We have what it takes to get you relaxed for your procedure- from local anesthesia, to Nitrous Oxide, to IV sedation!

State-of-the-Art Dentistry
We have a highly trained team of professionals using the latest in dental technology to perform a wide variety of procedures to meet the needs of our wide variety of patients.
Accessibility
We accept most insurance plans and offer a variety of payment options, including Care Credit, to make care affordable and accessible.
What Our Patients Say...
Apex saved the day! Recently my Family had plans to spend the weekend at a relatives party. Practically everyone I knew would be there. While enjoying a piece of Halloween candy, I cracked a front tooth! This was Thursday evening (about five minutes till closing time for the weekend) so I called Apex and even though I was a half hour away they told me to come in to what could be done! The dentist and technician stayed late just for me ! They fixed my tooth within 20 minutes and it looked better than it had in 20 years! I was so impressed I decided to make them my regular dental clinic. I cannot say enough about what they did for me in my smile in a time of distress and panic!
Front staff, hygienists, dentists, dental assistants are all top-rated in my book. excellent dental care and everyone at this facility has the patient's best interest and comfort as their goal. The dentists will give you A+ care and will fight the big insurance companies to get you the best care, as I can attest to, personally. I could not ask for a better dentist/patient relationship.
This facility makes each person feel like family……and they REALLY CARE about each patient as though they were "real" family members. I cannot speak highly enough about this practice and if anyone were to give them a try, I am confident that my sentiments would be echoed.
WOW! As a new patient to Apex Dental, from the moment I stepped in the door to when I left…receiving both a warm welcome and a friendly "thank you" goodbye, the experience was stellar! Kathy, my hygienist, provides the most thorough intake I've ever received…providing information and education every step of the way! Dr. Brad was very conscientious, as well. I'm actually looking forward to my next visit in December!
I had an absolutely perfect experience at Apex. From calling to make an appointment all the way to the end it could not have been any better. I really liked how they wanted me to explain what was going on before they even looked at my situation. From there we agreed on the next steps and they were as personable as could be. Even considering the extent of the work that had to be done (2 wisdom teeth pulled) I would absolutely recommend Apex to anyone, you will not be disappointed.